With the right balance, we create worlds that are in line with the requirements of the new working world.
We are speaking from experience.
We are real enthusiasts when it comes to the subject of digitisation and people who dream of gaining entry to the new world of work. Because we know that the new world demands us all to think differently. We want to help shape the future of work and that is why we have become specialists in making it as easy as possible for everyone to access new technology.
We are speaking out from experience. We personally live according to the 'New Work' mantra, and that was long before Corona forced us all to think differently. We call it 'Smart Moves': a philosophy that reaches far beyond digital standards. Finding the right balance has always enabled us to develop new solutions that make this possible. The goal? A fluid transition and the idea that 'work', in the negative sense of the word, never feels like work. Along with the fact that we aim to share our experience and knowledge, we have now bundled a number of platforms that greatly facilitate the organisation of projects – and all with just one click. And that not only means a load off your shoulders, but also a range of new working models for you and your team.
Humanity and technology – Today, these belong together. And we help with the transformation.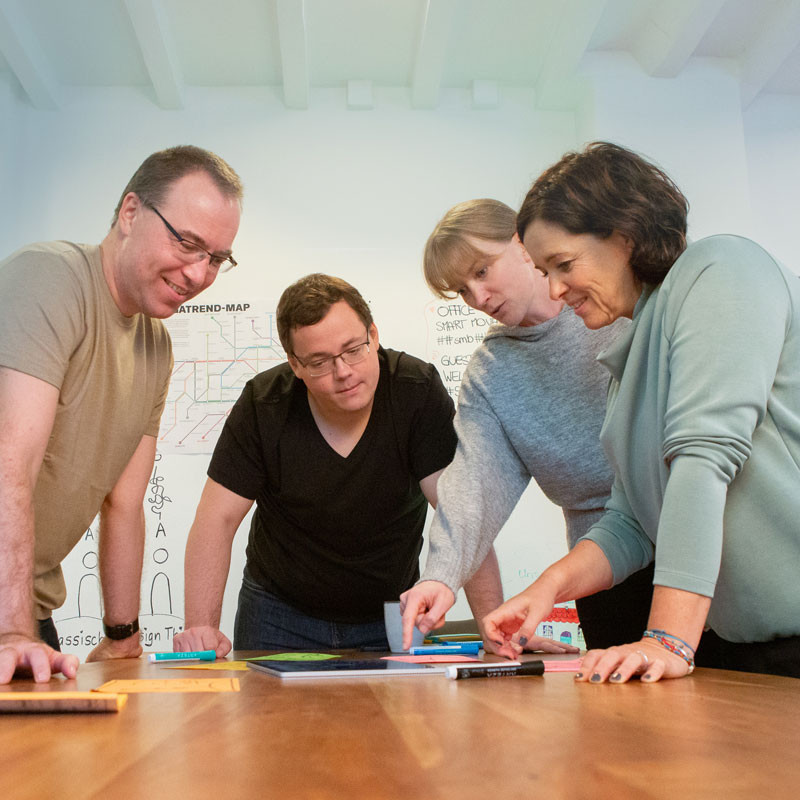 Our team in the
digital balance world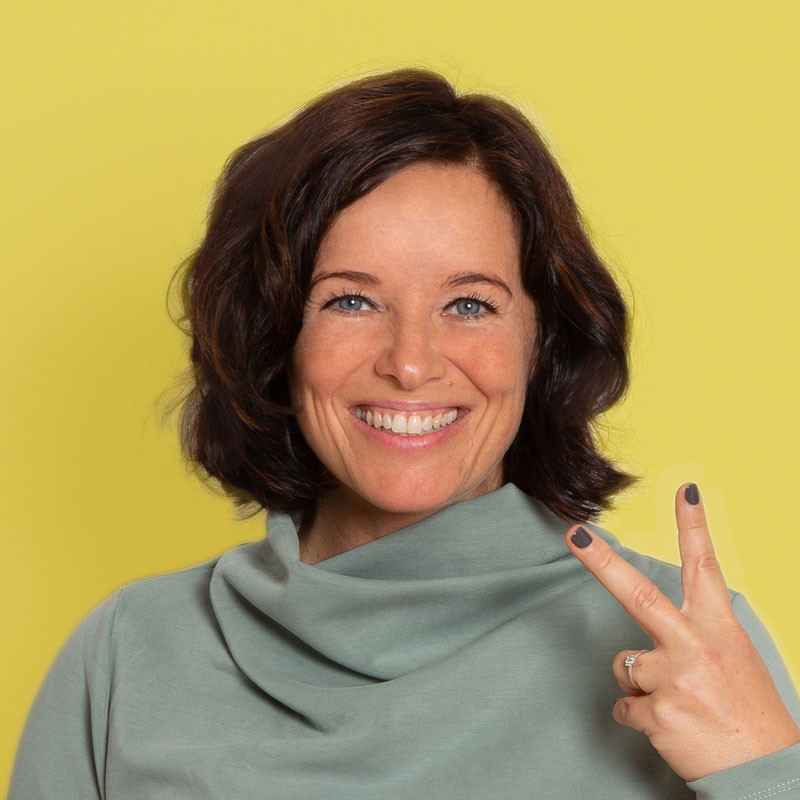 Nancy,
Creator of Opportunities
More real work and less pointless activity. Driven by my desire to shape the future of work, I develop ideas and concepts for a working world which is fun, and in which people have made friends with technology. This friend should share the values and norms of the user, and provide them with relief.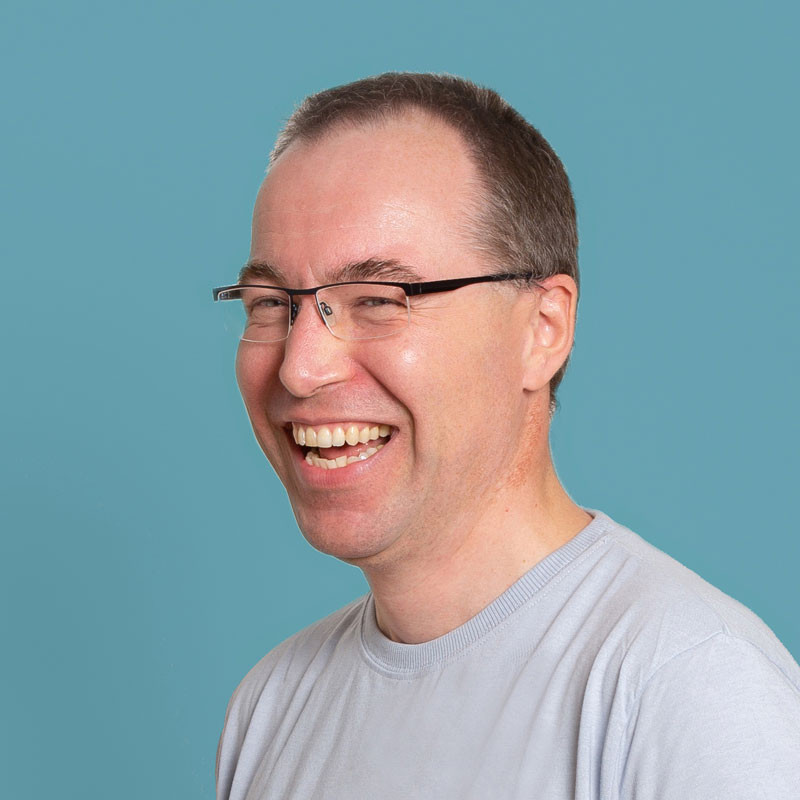 Richard,
Lead Code Wizard
Richard is the software magician in our team. He implements our customers' ideas in bits and bytes and ensures that the tool is running smoothly. His IT-crazy family keep balance in their private lives with nerdy projects and satisfy their enthusiasm for sport by going on very long runs.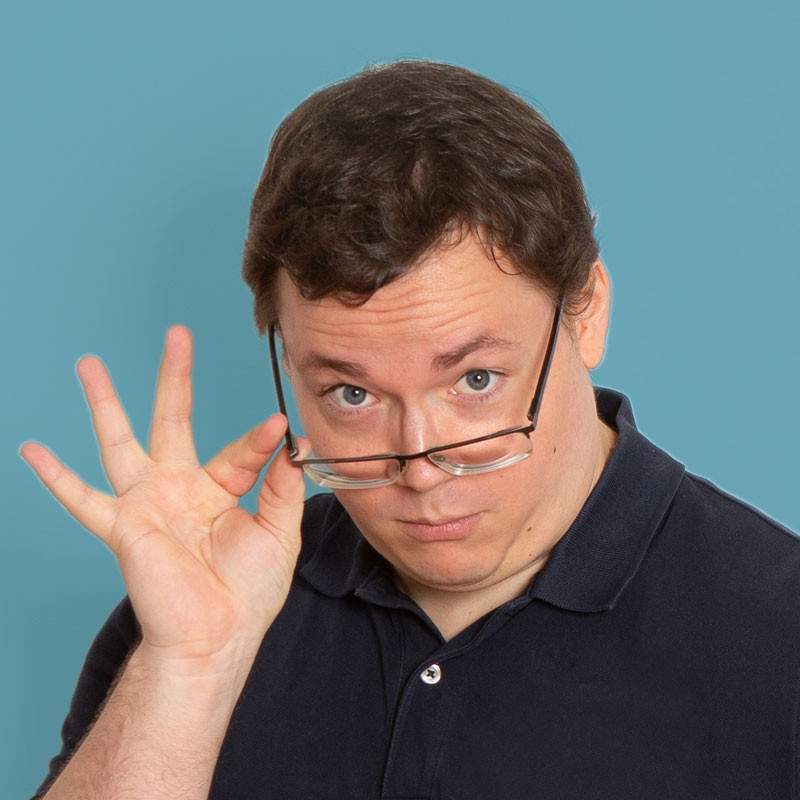 Richi,
Software Ninjaneer
My top priority is to make it as easy as possible for people to access without skimping on complex functionality. Our tools should represent a canvas for creativity, upon which our customers' goals can be perfectly displayed. Armed with the know-how that we have gathered over a number of years, we work with our customers to find unique solution processes that have never been thought of before.
Anika,
Dashboard Queen
I enjoy working together with our customers using structure and passion to find a solution, in order to provide them with space to breathe, efficiency and transparency using our tools.
The goal is for them to display their projects clearly and find the necessary information quickly and easily, so that they can manage and evaluate it digitally. We have found the best-possible way to support and depict processes in our 'xCo. Family', where it is also possible to implement the data base, data output and data visualisation.